TREE SERVICES
What we offer
Andrew M. Moore Tree Surgeon, LLC will help save you time from the first phone call through project completion. From tree pruning to stump removal, our experienced arborists have your tree needs covered.. One call does it all! You can place your trust in our reliable and experienced service. Andrew M. Moore Tree Surgeon, LLC can definitely find the right solution for you! Our highly trained and experienced arborists have worked in nearly every type of situation. Andrew M. Moore Tree Surgeon, LLC provides professional Tree Care Services that are individually tailored for your tree needs.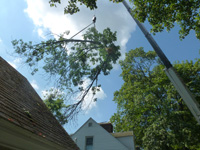 TREE REMOVAL
Expert tree removal of all size trees, including full cleanup.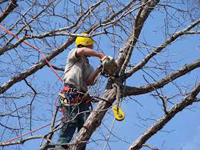 TREE PRUNING
A good structure of primary branches should be established while the tree is young so that less corrective pruning is required as they mature. For mature trees, pruning is needed to remove dead and dying branches to maintain plant health and safety.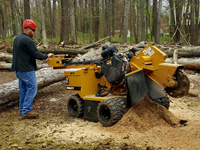 STUMP REMOVAL
Although there are different ways to remove stumps, using a stump grinder is the fastest way to remove a tree stump. Our stump grinder is a specialized piece of tree-care equipment designed to grind tree stumps and tree roots.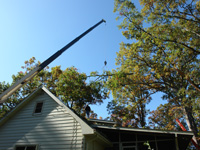 CRANE ASSISTED REMOVAL
Often, a tree is too close to a structure to be safely removed in the traditional manner. We use a crane to safely and professionally remove very large limbs and trunks and lower them to the ground.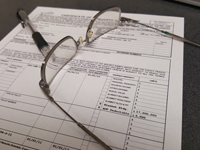 INSURANCE SETTLEMENTS
We are happy to work with you and your insurance company. After evaluating the damage to your trees and/or your property, we will submit a written report for insurance purposes.
LIGHTNING DAMAGE
Our company can safely remove lightning-damaged trees after a storm. Full clean-up of all debris is part of our service.